Team: Qiaozhi Wang, Gabie Gagnon, Diao Zheng, Daniel Farina, Nazlı Uzgur
One thing current VR games lack the most is the haptics. How can we feel and touch what we are seeing in VR? In this project, we experimented with overlapping physical objects with virtual contents to create haptic feedback.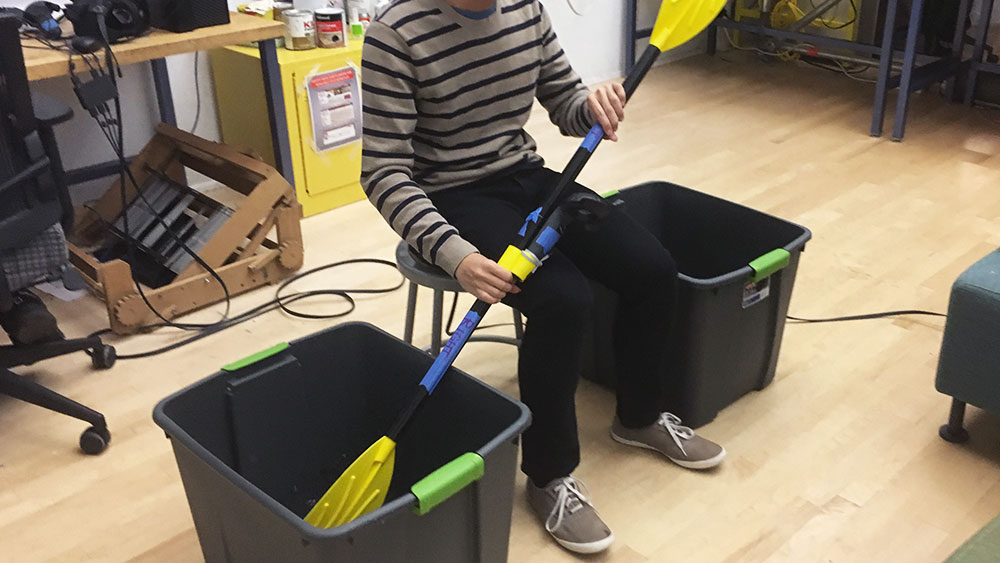 By fabricating a customized paddle mount for the Vive controller, users will be able to feel the virtual paddle and use it in an intuitive way. According to the feedback, they feel the game is more engaging and immersive with this method than directly using the controllers.